The fact that personal injury incidents are fairly common doesn't mean you cannot demand compensation for the pain and suffering caused by an accident or any other injury to you or your loved one. If you suffer an injury owing to the carelessness or negligence of someone else, a Stuart Personal Injury Attorney can initiate the legal process to demand fair compensation for the losses incurred.
Such legal disputes that arise when one person suffers harm from an injury or accident, and someone else is at fault are what are collectively referred to as "personal injury" claims, typically handled by personal injury lawyers.
Stuart Personal Injury
A personal injury lawyer handles a number of different types of cases, including:
Car accident injury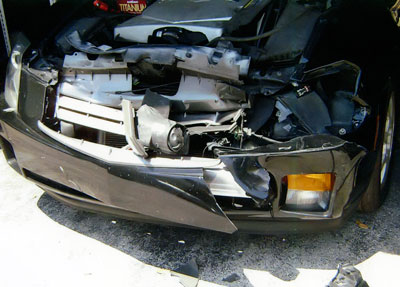 Car accident injury are where motor vehicles are involved. There are two subcategories here; car accidents and truck accidents. In both cases, injuries may be sustained and property damaged. For instance, you may break an arm or your car may be damaged. Or, one of your passengers may sustain injuries. Whichever the case, you can sue the at-fault for damages.
Slip and fall accidents
Owners and managers of both residential and commercial properties are required by law to maintain reasonably safe conditions within their property. If you are injured in a slip and fall accident on someone else's property, be it in a grocery or your apartment complex, you can sue the manager and owners of that property for personal injury damages.
Medical malpractice/negligence
Healthcare providers like Doctor's, Hospitals and Clinics are required to uphold very high standards when attending to patients. If they don't a medical malpractice or medical negligence claim can be started. They must follow industry best practices as well as make helpful decisions to the best of their knowledge. If you believe that a healthcare provider acted carelessly or negligently and their mistake caused you pain or any other form of suffering, you can sue them for damages.
Children's injuries
Children demand the best care wherever they go. But sometimes out of the carelessness of other people, a child may suffer various injuries. For instance, your child may be accidentally hit by a golf ball flying from your neighbor's compound. This qualifies as personal injury and you can file a claim to get compensation.
Sexual abuse
Finally, sexual abuse continues to be a tragically common occurrence. It seems as if each day, you hear of a new case where an individual or group of individuals sexually assaults the most innocent among us. Often unknown to many parents/guardians while the abuse is occurring, sexual abuse, especially involving young children, can be traumatic. It can affect the child for years or even decades to come. You should sue the offender not only to get justice but also to get the money needed for the victim's treatment.
Why you need a personal injury lawyer
Personal injury claims are mostly resolved in out-of-court settlements, though, if a settlement can't be reached, then a personal injury lawsuit can be filed in the state or county courts where the injury happened. In either case, the claims are normally resolved through negotiations between the counsel for the plaintiff, the counsel for the defendant, and the relevant insurance companies.
This is the primary reason you need an experienced lawyer to negotiate your claim. No one wants to take responsibility even if they were clearly at fault. And even if they do, defendants and their insurance providers usually hire the best lawyers to minimize the compensation as much as possible. You too need to find the best lawyer to ensure that you're getting a fair settlement.
Let Gloria help
The Law Office of Gloria Seidule is prepared to fight for you all the way. Armed with invaluable experience having practiced as a Personal Injury in Stuart, FL for over 25 years, Gloria will leave no stone unturned in the quest to get you the best compensation.
Contact us today for a free case evaluation.